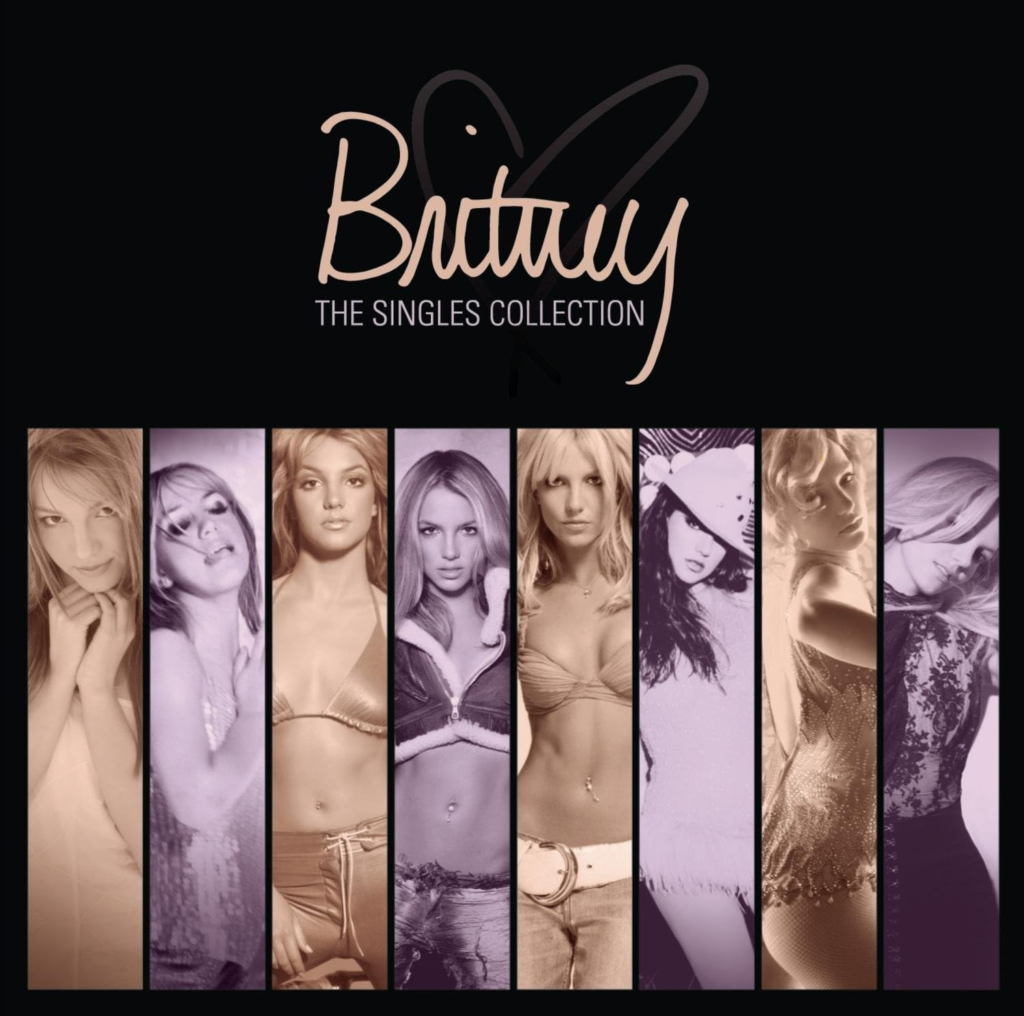 Data wydania
24 listopada 2009
Tracklista albumu
1. 3
2. Baby One More Time
3. (You Drive Me) crazy (The Stop Remix)
4. Born To Make You Happy
5. Oops!… I Did It Again
6. Stronger
7. I'm A Slave 4 U
8. Boys (feat. Pharrell Williams) (The Co-Ed Remix)
9. Me Against The Music (feat. Madonna)
10. Toxic
11. Everytime
12. Gimme More
13. Piece Of Me
14. Womanizer
15. Circus
16. If U Seek Amy
17. Radar

Box set
1. Baby One More Time / B-side: Autumn Goodbye
2. Sometimes / B-side: I'm So Curious
3. (You Drive Me) Crazy (The Stop Remix) / B-side: I'll Never Stop Loving You
4. Born To Make You Happy / B-side: Born To Make You Happy (Kristian Lundin Bonus Remix)
5. From The Bottom Of My Broken Heart / B-side: Thinkin' About You
6. Oops!… I Did It Again / B-side: Deep In My Heart
7. Lucky / B-side: Heart
8. Stronger / B-side: Walk On By
9. Don't Let Me Be The Last To Know / B-side: Don't Let Me Be The Last To Know (Hex Hector Radio Mix)
10. I'm A Slave 4 U / B-side: Intimidated
11. Overprotected / B-side: Overprotected (The Darkchild Remix)
12. I'm Not A Girl, Not Yet A Woman / B-side: I Run Away
13. I Love Rock 'n' Roll / B-side: I'm Not A Girl, Not Yet A Woman (Metro Remix)
14. Boys (feat. Pharrell Williams) (The Co-Ed Remix) / B-side: Boys (Album Version)
15. Me Against The Music (feat. Madonna) / B-side: Me Against The Music (feat. Madonna) (Passengerz vs. The Club Remix)
16. Toxic / B-side: Toxic (Bloodshy & Avant Intoxicated Remix)
17. Everytime / B-side: Everytime (Above & Beyond Club Mix)
18. Outrageous / B-side: Outrageous (Junkie XL's Dancehall Mix)
19. My Prerogative / B-side: My Prerogative (Armand Van Helden Remix)
20. Do Somethin' / B-side: Do Somethin' (Thick Vocal Mix)
21. Someday (I Will Understand) / B-side: Mona Lisa
22. Gimme More / B-side: Gimme More (Paul Oakenfold Remix)
23. Piece Of Me / B-side: Piece Of Me (Bloodshy & Avant Boz O lo Remix)
24. Break The Ice / B-side: Everybody
25. Womanizer / B-side: Womanizer (Kaskade Remix)
26. Circus / B-side: Circus (Tom Neville's Ring Leader Mix)
27. If U Seek Amy / B-side: If U Seek Amy (Crookers Remix)
28. Radar / B-side: Radar (Bloodshy & Avant Remix)
29. 3 / B-side: 3 (Groove Police Club Mix)
Single
1. 3 (29 września 2009)
Trasy promujące
brak
The Singles Collection jest drugą kompilacją największych hitów Britney Spears. Składanka została wydana z okazji 10-lecie gwiazdy na scenie muzycznej przez jej wytwórnię, Jive Records. Tym razem pojawiła się tylko jedną piosenka "3" wyprodukowana przez Maxa Martina i Shellback.
12 lipca 2009, Britney za pośrednictwem swojego konta na portalu Twitter poinformowała fanów, że zaczyna nagrywać nowy materiał w Szwecji pod okiem tekściarza i producenta Maxa Martina z którym już współpracowała wielokrotnie. 23 września, Juve Records oficjalnie ogłosiło wiadomość o wydaniu kompilacji. Następnego dnia podano tytuł oraz nazwę singla promocyjnego. 10 listopada 2009 roku zostały wydane dwie wersje kompilacji. Pierwsza to CD, która zawiera 17 singli Britney. Druga to CD + DVD z 18 piosenkami i 16 teledyskami.
24 listopada 2009 roku miała miejsce premiera fanowskiego, limitowanego boxset, który zawiera 29 singli Britney razem z b-side, opakowane w oddzielnym opakowaniach oraz płytę DVD z 26 teledyskami. Wydawnictwo zadebiutowało na 22 miejscu listy Billboard 200. Singiel "3" miał premierę 29 września 2009 roku debiutując na 1 miejscu amerykańskiej listy Billboard 100.
Promocja
Jedyną formą promocji był teledysk do utworu "3", który nagrywany był 5 i 6 października 2009 roku w Los Angeles. Reżyserką video jest Diane Martel. Teledysk miał premierę 30 października na oficjalnej stronie Britney. Teledysk poprzedziła krótka zabawa nawiązująca do tytułu piosenki: co trzy godziny pokazywano jedno zdjęcie pochodzące z video. W sumie pokazano trzy capsy.